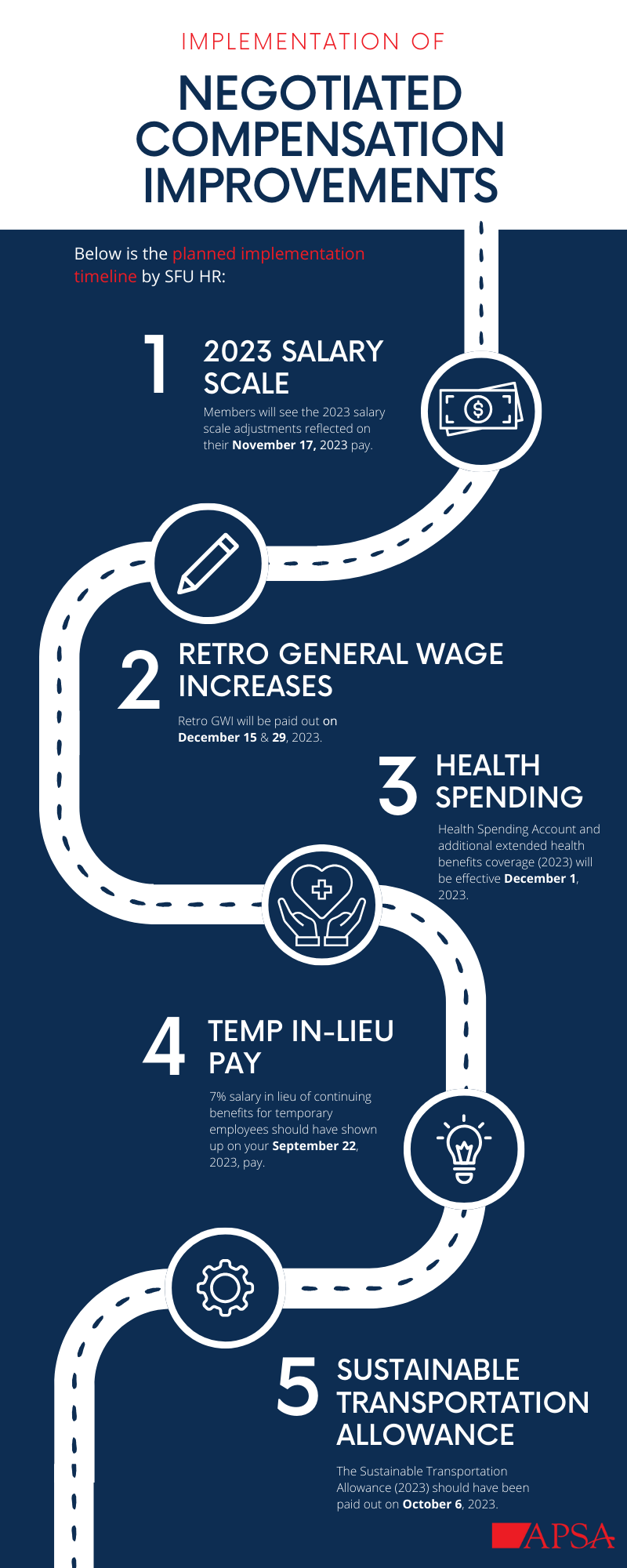 NOTE: APSA employees are seeing their increases and retro payments earlier than initially planned.
All APSA employees will be paid at new rates starting this Friday, October 20th
Retro for APSA employees is slated for mid-November:  APSA has recently learned from our members that the original dates are still correct.
For more information, here are some FAQs on the Ratified Memorandum of Agreement.