Each month, our Advocacy Committee answers your questions about the AD 10 policies (aka, your terms and conditions of employment.)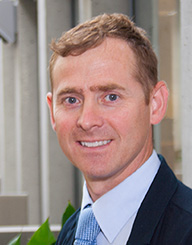 Hello, I'm Rob McTavish, an advocate on APSA's Advocacy Committee. On behalf of the Committee, I'm answering your question about letters of expectations and COVID-19.
Questions? Submit them anonymously here. An advocate will answer these questions in a future monthly advocacy corner issue. For an immediate answer, please contact us.
I've received a letter of expectation from SFU because I haven't filled out SFU's online COVID declaration form. What does this mean, and what should I do? 
Very recently, we received news from SFU Labour Relations about these new letters of expectation (LOE) as they relate to those APSA members who have chosen not to declare their vaccination status. We have exhaustively reviewed the latest case law with our lawyer regarding their legality.
Firstly, SFU is obligated to protect workers from communicable diseases under the Workers Compensation Act, RSBC 2019 c 1: this includes COVID-19. The University is also permitted to take administrative action, where an employee is not complying with protective policies as they relate to communicable diseases
We can confirm, through our lawyer, that the LOE and mandatory declaration of vaccine status very likely don't violate case law. SFU's providing members who do not declare their vaccine status with an LOE is also a much less drastic measure than has been implemented by other employers. As you may have heard, for example, some Canadian employers have chosen to place those employees who don't declare their vaccination status on unpaid leave and arbitrators have found that this a reasonable response by the employer in those cases brought before them.
Here are a few things to keep in mind, however. The SFU declaration policy doesn't require you to disclose your vaccination status: you can select "prefer not to say" on the online declaration form. Again, the LOE isn't about disclosing your vaccination status, but is about your not completing the form. The LOE will removed once the declaration form has been filled out or if declarations are no longer required.
As LOEs are also considered non-disciplinary, it is legally permitted and very difficult to grieve.
If you have received any disciplinary action due to the LOE or your vaccination status, please contact APSA. We're here to help you.