Each month, the Advocacy Committee answers your questions about the AD 10 polices (aka, your terms and conditions of employment.)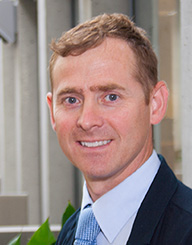 Hello, I'm Rob McTavish, an advocate on APSA's Advocacy Committee. On behalf of the Committee, I'm answering your questions related to coming forward to APSA with workplace issues.
I've been having some serious work issues, but I'm concerned that by speaking to APSA there may be consequences, like being blacklisted by my supervisor, co-workers and department. Will my supervisor know if I've contacted APSA?
Any discussions that you have with APSA staff or an Advocacy Committee member are completely confidential.  APSA does not share this information with the University, your department or your supervisor. If an advocate works in your area, the committee recuses him or her.
The APSA Advocacy Committee, Executive Director and Member Services Coordinator have a wealth of experience and will tell you what choices you have based on your information. You have full control over taking any next steps. APSA will not use your name or department or take things further without your express consent.
Next steps can include an informal meeting, filing a grievance or other options found in Problem Resolution AD 10.17.
SFU's policies include the Protected Disclosure of Wrongdoing (GP41). This policy protects any person who reports improper conduct from reprisal.
But will coming forward make a real difference?
Yes. APSA can't help improve our workplace without members like you coming forward. I would encourage your contacting APSA with workplace issues even if you choose not to move forward. This way, APSA can document your concerns to better understand widespread problems facing our members, which allows us to better represent our membership during negotiations with the University.
If you are facing a personal dispute or workplace issue, contact the office. Our advocates will answer your questions and, if needed, provide representation. All conversations and communication are confidential.