Each month, the Advocacy Committee answers your questions about the AD 10 policies (aka, your terms and conditions of employment.)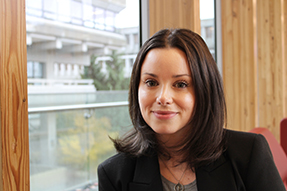 Hello, I'm Tracey Ferris, APSA's Members Services Coordinator and an advocate on our Advocacy Committee. I'm answering your questions related to our AD 10 policies. Questions? Submit them anonymously here. These questions will be answered in a monthly advocacy corner issue. For an immediate answer, please contact us.
Hey APSA, I'm currently a full-time continuing SFU employee and APSA member. There's this posting in another department, and I'm interested in the role. The issue is that it's a temporary one-year position. It's not a big step or grade difference from my current role. If I apply, what would happen to my current continuing role? Would my pension and benefits stay the same, or will I only get temporary position benefits?
There are considerable changes to your SFU employment if you choose to move from a continuing position to a temporary one. This is especially true if the position you are taking on is not a temporary promotion.
If you are the successful candidate for the role and want to return to your continuing role after the temporary role ends, you must request unpaid personal leave from your current department. Your job may or may not be held depending on your department's operational needs. In short, it really depends on if your supervisor is willing to let you take a personal leave from your continuing role to go to the temporary one.
If not, and you lose your continuing status, your benefits are subject to change. For example:
Your extended health coverage will restart, and you will have to wait three months before accessing the dental plan and 28 days for the other extended health benefits.
Sick leave will also be accessible after three weeks of continued employment.
Reimbursement top-up of EI for temporary employees taking maternity or parental leave is also unavailable.
Temporary SFU APSA staff do not get a pension or any equivalent. You will not be paying into the pension plan when you are in a temporary position and don't have continuing status (i.e. your job isn't being held for you).
Temporary staff get 8% in lieu of vacation unless specifically negotiated otherwise. The July step increases are only applied to your role if you've been at the job for six months or more. You also will not be entitled to general holiday pay until you've worked 15 days in the 30 calendar days preceding the public holiday.
Finally, as temporary staff, your position is more precarious as the department may choose to end the temporary contract early and can do so without reason.
Of course, there may be exceptions to these general terms and conditions outlined in the AD-10 policies that your new department may include in your temporary position employment letter, such as sick leave or vacation pay. Pension and other benefit regulations, however, can be much more rigidly applied, and we recommend speaking with the Pension and Benefits office before taking a temporary role, if your continuing position isn't being held for you.
Please contact us to discuss this and other issues that may arise from moving from a continuing to a temporary APSA position. As always, such discussions are completely confidential.