Education + Awareness Session on Gender Diversity (Encore)
Location:
Diamond Alumni Centre, Thompson Fraser Room
Date(s):
Thursday November 7th, 2019 12:00 am
Log in if you want to sign up for this event!
For many, transgender issues in the workplace are new territory. Concepts related to gender diversity may feel overwhelming or confusing. Kai Scott's open and friendly approach to provide a session that is highly interactive and engaging. In particular, through evocative icebreakers at the beginning of the session, the attendees will deepen their understanding of gender as a way to make it more relatable and accessible.
Furthermore, attendees will be introduced to language and concepts related to gender identity, as well as insights into the unique challenges and barriers faced by transgender employees. The presentation will provide insightful statistics for additional context and understanding. Finally, the session will allow attendees to apply language and principles to common scenarios involving trans people as a way to practice respectful and supportive interactions and navigate challenging and complex issues.
Learning Outcomes
Increased knowledge of and familiarity with gender identity concepts and terms;
Greater understanding of the challenges and barriers transgender people face when accessing gendered spaces, programs, and systems;
Increased comfort and proficiency in navigating complex issues and respectful interactions involving transgender people.
Max 50 attendees.
Tea & Coffee will be served.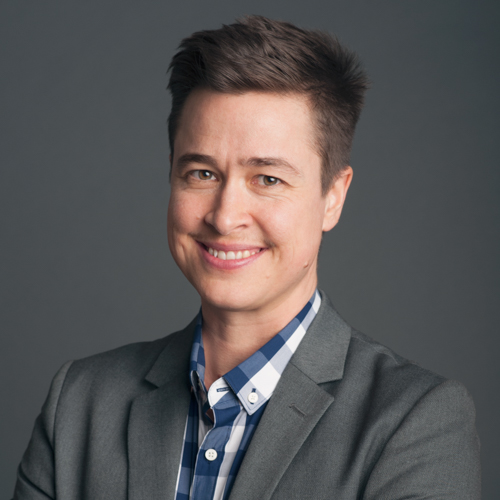 Kai Scott, MA
Gender Strategist
(pronouns: he/him/his)
Kai creates solutions for the challenges that organizations face in relation to gender diversity. He pairs his technical skills from over 10 years as a social scientist conducting social impact assessments with his lived experiences as a trans man to develop innovative resources and programs. He uses exploratory, evidence-based methods and quantitative and qualitative tools to develop solutions that create real, measurable change. Kai engages clients in transparent decision-making processes that allow them to become confident, informed leaders in emerging gender diversity issues. He helps demystify the often daunting topic of gender diversity in a reassuring, supportive manner, inspiring confidence, new vistas and excitement in clients.