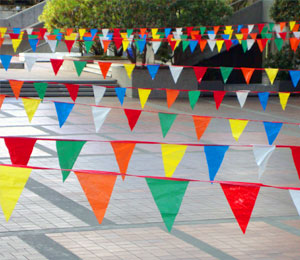 APSA negotiates health benefits and the pension plan on behalf of members. From the Group Benefit Plan to time away from SFU to insurance coverage and career development, we're working to ensure your needs from now until retirement, and beyond, are covered.


Related Articles
Summary of Group Benefit Plan

Time Away from SFU

Insurance
Education & Professional Development
For details on this benefit, see "professional development" under Member Services.
Pension
As an APSA member working 35 hours biweekly or more, you are part of SFU's Pension Plan for Administrative/Union Staff.

What is a Defined Benefit Plan?
SFU's plan for APSA, CUPE and Poly Party members is a Defined Benefit plan, which means that upturns and downturns in investment markets, both while you work and after you retire, will not impact your basic pension income.


How is my pension calculated?
"Magic 80" formula: The amount of your pension is determined by a formula which takes into consideration your age and your best continuous average salary over the last five years. When your years of service and age add up to 80 (e.g. 25 years of service & 55 years of age) you can retire if you are 55 or older without the benefit being discounted.

Calculating Your Entitlement

1. Log into mysfu.ca
2. Click "pension projection"
3. Enter your desired retirement age and date
5. Click calculate to determine the value of your pension at that time.
Funding the Plan
The University funds the pension plan. An independent actuary determines the required contribution the University must make.
Government guidelines ensure that plan is fully funded. The rate of contribution to the pension plan cannot fall below the rate the employer contributes to the faculty plan (approx. 12 per cent of gross wages). Even if the value of the plan exceeds the liabilities, the University still has to contribute to the plan.

Governing the Plan
The pension plan is jointly governed by six appointed Pension Plan Trustees. APSA, CUPE and Poly Party have one trustee each and the University has three. Plan text changes to the plan must be agreed upon by the Joint Employee Pension Committee (APSA, CUPE, Poly Party) and the University.

SFU Pension Contacts
Debbie Wilson

Plan Administrator
778.782.3580
dlw10@sfu.ca
Richard Blackwell

APSA Pension Advisory Committee Chair
Employee Joint Pension Committee Chair

778.782.2237

blackw@sfu.ca
Jovica Miodragovic
APSA Elected Trustee
778.782.4979
jovica@sfu.ca