May 3, 2018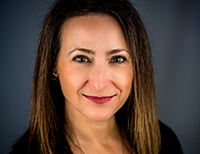 Hello, I'm Wanda. I'm APSA's President and an advocate on the Advocacy Committee. On behalf of the Committee, I'm answering questions about the Variable Schedule Work Week.

Variable Schedule Work Week

1. Could you explain the variable workweek policy for APSA members?
The Variable Scheduled Work Week is when an employee works 72 hours over two weeks in nine days. A common example is working an extra 48 minutes each day in order to be off work every other Friday.
To apply for the Variable Scheduled Work Week, a proposal with supporting documentation, should include:
a. details and terms in writing such as work schedule, service levels, coverage, vacation and supervision of staff during absence (if applicable), and,
b. how the proposed Variable Scheduled Work Week shall improve operation service and efficiency or, at the very least, maintain the same level of operational service and efficiency to the university community and members of the public.
The proposal is submitted to either the department head or the appropriate vice president. They will have 25 working days to reply.
Full details on the Variable Scheduled Work Week are contained in a Memorandum of Agreement, which is renewed on a regular basis.


2. Am I able to be approved for a modified workweek schedule even if senior management (e.g. Director) is resistant and doesn't have a terribly good reason?
The first thing to note is that your written proposal for the Variable Scheduled Work Week can be approved by your department head or the appropriate vice president. Either one can approve your request.
Second, if you haven't submitted a written proposal yet, do so. Outlining your plan for providing the same or more efficient level of service, coverage when you're away, vacation, etc., may address your Director's concerns and give them the vital details needed to make a decision.
Lastly, if your request is denied, we recommend sitting down with the person who reviewed it, to understand their rationale for the decision. Because the agreement is not formally a part of the AD 10 policies, and the process for reviewing denials is via the Vice President, Legal, a position that no longer exists, filing a grievance is not possible at this time.
Questions about the AD 10 policies or your workplace? Ask us anonymously!
Previous Advocacy Corners:
Professional development leave
Severance and leaves without pay