February 4, 2017
Each month, our Advocates answer your questions about workplace challenges, the AD 10 policies and how they're applied. Questions? Submit them anonymously.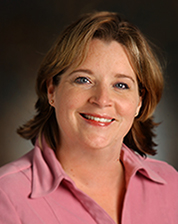 Tracy Bruneau, an advocate from the Advocacy Committee answers your questions about time off in lieu.
I have been working evenings and weekends, above and beyond my regular duties and normal hours, is time-in-lieu applicable and, if so, is there a guideline for calculating time-in-lieu accrued?


Can I get time off in lieu? My boss is never in the office, what can I do?


We are requested to perform off-hours work in addition to our regular 36 hour week. We are offered straight-time, time-off in-lieu. Other employees in our department are awarded a minimum 4 hours per off-hour incident. Is there a policy regarding TOL hours, overtime for APSA employees, and a minimum hour earned per incident?

The 2012 Salary & Benefits Survey for APSA members found that the vast majority of members surveyed (74%) work beyond the standard 36 hour work week. While the University has a right to organize its workplace, it must do so in a manner that is fair and in keeping with the AD 10 Policies.
Policy AD10.13 Work Schedules acknowledges that from time-to-time members may work considerably more than the standard work week. Administrative and Professional Staff are considered, "self-directing and self-disciplinary concerning the functions of his/her position. [They] will exercise discretion about the time and location of work performed in support of the established job objectives."
The policy has provisions regarding time in lieu for extra hours worked, stating, "[w]hile there is no monetary compensation for these extra hours, the Employee is entitled to reasonable compensating time away from the workplace at a time mutually acceptable to the Employee and the supervisor."
The next line in the policy is a key element, "[t]he Employee's rights in this respect should be accommodated". While there is no specific formula or guideline for how time-in-lieu is compensated, the expectation is that members will be compensated.
It should be noted that the spirit of AD10.13 is not about hour-by-hour tracking, but recognition of the flexibility that APSA members have in their work schedules.
As a first step, APSA encourages members to have a proactive conversation with their supervising manager about working significant additional hours. This may require booking a formal meeting, if your supervising manager is out of the office often. The discussion should clarify what the expectations are, how the additional hours of work will be tracked/monitored, what office coverage will look like and how the contribution will be recognized. If a reasonable compromise is not reached, the APSA office is available for support and advice.
It's important to note that each employee group at SFU has a policy for compensating overtime. As most offices encompass employees from other unions, you will notice colleagues being compensated differently.
4. My supervisor has quite a bit of in lieu time; as a result time present in the office is 1-2 days a week. The remaining time is taken in lieu. Is this even possible?
While unconventional, this situation is possible. The supervisor and their managing supervisor will have worked out the time in lieu details to ensure they were compensated, while being able to complete the work required.
Previous Advocacy Corner:
Variable Scheduled Workweek