June 8, 2017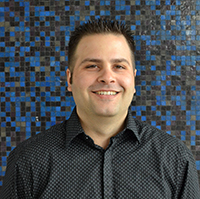 Hello, I'm Mike Peragine, an advocate from APSA's Advocacy Committee. On behalf of the Committee, I'm answering your questions on severance and leave without pay.

Severance
If I am laid off, would my severance be based on my current part-time salary, even though I previously worked full-time?

To answer this question, we assumed "laid off" meant a position elimination. We headed to Policy AD 10.18 Elimination of Positions and Employment Continuity for the answer.

In the event your position is eliminated, severance would be based on your years of service; one month's salary for each full year of service to a maximum of 18 months' salary, at your current salary.

If you are working part-time when your position is eliminated, severance would be based on your part-time salary.

For example:
Jim worked at SFU for ten years. The first nine years at full-time and the last year at part-time. His position is eliminated. He would receive 10 months of severance (one month for every year of service) based on his part-time salary, as he was working part-time when his position was eliminated.


Personal leave without pay


If I want to request a personal leave without pay, how early do I need to submit my request?

Good question. AD 10.08 Leaves With and Without Pay only advises members to submit an application to their department head/Dean/administrative Director or Vice-President. It doesn't state how far in advance to do this.

As Human Resources (HR) oversees and manages personal leaves, we headed to an HR advisor for the answer. While there is no specific timeline, they suggested making requests as far in advance as possible, so HR and your department can prepare any necessary arrangements.
Previous Advocacy Corners: