December 7, 2017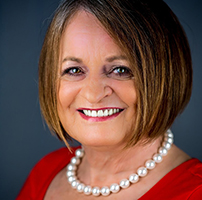 Hello, I'm Anne Mason, APSA's Executive Director and an advocate on our Advocacy Committee. I'm answering your questions related to our AD 10 policies. Questions? Submit them anonymously here.

1. What can I do when I do the exact same work as people who are 2 grades higher than me?

There are a few things to consider in this situation.

1) Have the duties and/or responsibilities of your position changed?

If so, your job may need a position re-evaluation. AD 10.06 Position Evaluation and Salary Administration outlines the procedures for re-evaluations in section 7 and 8.

Your request should include a revised job description, supporting rationale identifying the significant differences between the former and present positions and the Re-evaluation Request Form (available on the Human Resources website).

Once complete, submit these documents to supervisor to ensure that any changes in responsibilities have their approval (section 8.01 c.).

Your supervisor will send the re-evaluation to Human Resources (HR), who will evaluate the position and determine if a Position Reclassification – a change in your salary to meet the increased duties – is needed.

We are aware the Position Re-evaluations process is slow. Wanda Dekleva, APSA President, and Anne Mason, APSA Executive Director, spoke to HR and was advised they are implementing an updated re-evaluation system in an effort to decrease processing time.


2) Do your colleagues supervise more staff than you? Have additional responsibilities?

If there are differences, such as additional duties or supervision of staff, in their positions, this would explain the pay differences.

We've heard from members that equal positions, in different departments, are paid differently. To address this issue, the university administration has agreed to conduct a market survey. A market survey will identify how APSA positions compare to similar positions across other institutions. After the survey, APSA will work with HR to address inequities that exist between both outside and inside SFU. This will ensure positions with the same responsibilities are compensated equally.

2. Are you ever going to fight the ridiculous 3-weeks-in-between sick leave policy for temporary members?

Yes. Policy AD 10.08 Leaves With and Without Pay, section 8.01 d., advises temporary members they must have three-weeks between each illness, in order to be covered for sick leave.
APSA's University Affairs Committee, who deals with the AD 10 policies, continues to put this on the agenda when meeting with Human Resources.
APSA argues the policy forces temporary members to stay home longer than potentially needed, out of fear they will get sick again before the three-week period is up. The policy also punishes members who, through no fault of their own, fall sick within the three-week time period. Members must either go to work sick or pay out-of-pocket for hours missed.

APSA won't give up. We'll continue working to improve this policy. We'll update you with our progress.
Previous Advocacy Corners:
Severance and leaves without pay