December 2, 2015
Each month, our APSA Advocates answer your questions about workplace challenges, the AD 10 policies and how they're applied.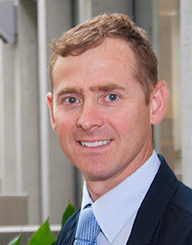 Hello, I'm Rob McTavish, an advocate on APSA's Advocacy Committee. On behalf of the Committee, I'm answering your questions related to probation and breaks.
Can I be told to supervise CUPE staff by my boss who is APSA (I am APSA as well) when the supervision is not in my job description or not in the CUPE staff's job description AND I am not being paid to supervise?"
I have a coworker who is always taking advantage of policies and seems to be treated differently than I am. Is there anything I can do other than notify my supervisor? My supervisor knows how I feel.

These are tough questions to answer without more information. Is the supervision for a short time period or long-term? Are you currently supervising other staff (APSA) or have you in the past (in your current role)? Does your coworker violate the AD10 policies or SFU's general workplace policies too? What was your supervisor's response when you notified him/her?

We want to give you the best advice for your specific situation, but we need more information. Please call the APSA office, or submit the answers anonymously here to give us a better picture of what is taking place.



Am I able to use a tuition waiver to take one SFU evening course while I am away from work on parental leave?

Yes, AD.10.12 Tuition Waiver policy states that members are eligible for Tuition Waiver if they are on an "approved leave of absence". Under AD10.08 Leaves With and Without Pay, Parental Leave is considered an approved leave of absence.



What are some concrete examples of why APSA members grieve and how successful has it been?

APSA members file grievances for a variety of reasons – all related to the AD10 policies. Section 2.01 of AD10.17 Problem Resolution Grievances states that grievances are filed when, "a member or APSA considers the interpretation, application or administration of AD 10 policies to be unjust, inequitable or injurious and grounds for concern."

For example, last fall a recently retired member was denied access to the tuition waiver benefit because she was told she didn't have ten years of service at SFU. Policy AD10.12 Tuition Waiver doesn't include any years of service needed for a member to access the benefit when they retire. A grievance was filed. The case was settled, in APSA's favour, and the member was granted access to Tuition Waiver during her retirement. When APSA and the University Administration were unable to negotiate a fair qualifying period, the arbitrator imposed a change to the policy where members now need five years of service to qualify for tuition waiver upon retirement (unlike CUPE and SFUFA who still have the ten year qualifying period). See full article.

A grievance has recently been filed over professional development reimbursement. A member was denied reimbursement for their airfare to a conference because they added vacation to the end of their time away. Neither Policy AD10.11 Reimbursement of Professional Development Expenses nor the 2014 Professional Development Guidelines include denial of travel reimbursement when vacation is taken with a conference. The case is scheduled to go before an arbitrator in the spring of 2016.

Previous articles:
Advocacy Corner: Probation and Breaks
Advocacy Corner: Time off in lieu
Advocacy Corner: Variable Scheduled Work Week