April 20, 2016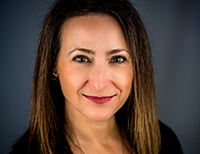 Hello, I'm Wanda Dekleva, APSA's Vice President and an advocate on APSA's Advocacy Committee. On behalf of the Committee, I'm answering your questions related to 'off the books' vacation.
1. If my Manager approves or requests it, can I informally carry over more than the allotted vacation or vacation that I have banked for longer than the following year, rather than have it paid out by my department?
No. Let us say it again – no.
The practice of carrying over 'off the books' vacation is problematic in two ways. First, it's against policy AD10.08 Leaves With and Without Pay, section 5.07,
"full Vacation Entitlement for a given annual Payroll year may be deferred for one year, but must be taken in the next annual Payroll year. Where an employee is unable to take the deferred vacation entitlement in the next annual Payroll year, the deferred vacation will be paid out."
In the event of a disagreement, it is very unlikely that SFU's Human Resources would honour the informal agreement. Any "off the books" vacation time would be lost.
Secondly, it's against legislation. Policy AD10.08 reflects vacation carry over rules for management and professional staff (that's us) in Bill 66 of the Public Sector Employers Amendment Act.

Previous Advocacy Corner articles: