August 28, 2015
Each month, our Advocates answer your questions about workplace challenges, the AD 10 policies and how they're applied. Questions?
Submit them anonymously here
.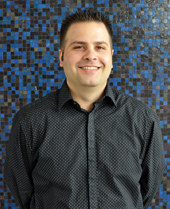 Hello, I'm Michael Peragine, an advocate on APSA's Advocacy Committee. On behalf of the Committee, I'm answering your questions related to benefits.


If a continuing full time position is eliminated within the year the employee has returned from maternity leave, how would this impact the top up, assuming the employee does not transition to another position within SFU?

If a member's position were eliminated after she/he returns from maternity/parental leave, APSA believes the top up should not be affected.

Policy AD10.08 Leaves With and Without Pay, section 10.01 e.ii., states that top up would be affected if a member resigns within one year of returning to work following a maternity/parental leave. Although there is no policy that directly addresses position eliminations with respect to parental leave top up, it would be APSA's position that since the member is not resigning, and did not willingly choose to leave their position, the prorated top up should not have to be repaid.



As a temporary staff member, is there any way I can qualify for a tuition waiver? I have been working for the university for years, but still the majority of my paycheque goes back to SFU in the form of graduate school tuition fees.

AD10.12 Tuition Waiver is only available to continuing members and retired former continuing members with a minimum of 5 years of service. APSA has had many discussions with the University about limiting the use of temporary positions and increasing benefits for those who fill lengthy or reoccurring temporary positions, with no success. As this would be deemed a monetary issue, the earliest it could possibly be brought back to the negotiating table would be in 2019, after the current five-year agreement expires.

Temporary member benefits are listed on Human Resource's website.



If my job description has been submitted by my supervisor for revision, and it is graded up, is there retro pay?

Yes, AD10.06 Position Evaluation and Salary Administration, 7.02 b., states that if a position is re-evaluated, the effective date of the salary change will be the date of the request (when it is received by HR), or the date the member assumed the increased responsibility, whichever is later.

For example, a job description is submitted for re-evaluation and received by Human Resources on Sept. 1. The evaluation is returned with an approved salary change on Dec. 1. The member would be retroactively paid, from Sept. 1 to Dec. 1.



Do I need to take vacation time if I am attending a professional development course that is free and that directly relates to my job or future career advancement?

This is a tricky question. How long is the course? How many hours will you be away from work? Is it a one-time class or multiple classes to complete the course? Will it provide a benefit to the department? The answers to these questions may determine whether vacation time is needed in order to attend the course. All paid time away for professional development events is up to the discretion of your supervisor.

We recommend making arrangements with your supervisor, in advance, to see how you can fulfill your normal level of service, without using vacation time. Keep in mind that as an APSA member, you have flexibility in your work schedule if it is needed but you are still obliged to satisfy the duties and responsibilities of your position.
Previous articles:
Advocacy Corner: Time off in lieu